The Nursing Log tracks nursings at the push of a button, so you can focus on baby.
Easy to Use
Just tap a button to get started. The Nursing Log tracks the time on and optionally gives you a reminder to change sides at an interval you specify.
Once you complete a nursing you get a clear, color-coded view of the the duration for each side. When you're ready to start your next session, the color of the onsie in the timer is your hint for which side to start on next.
You can easily share a list of nursings by email or you can print the list directly from the app. When you share the list by email as an attachment, that attachment can be imported on other devices that have The Nursing Log installed.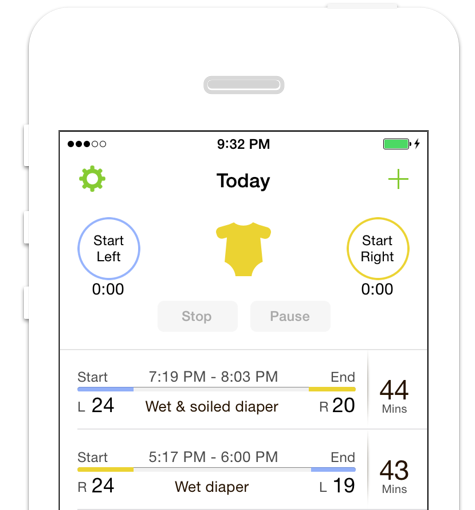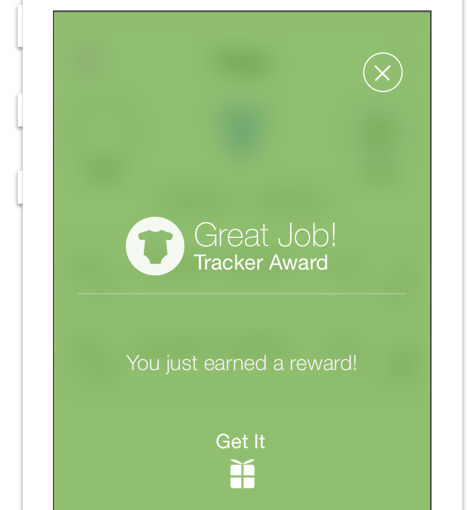 Being a Mom is So Rewarding
As you use The Nursing Log you'll have the chance to earn rewards. When you earn a reward, you redeem it just by entering your email – the reward will be sent to you instantly. (And you will not be spammed.) We think you'll really love these unbelievably cool rewards with mommies in mind, so be sure to check them all out!